Notice
: A non well formed numeric value encountered in
/var/www/wp-content/themes/Avada/includes/class-avada-layout.php
on line
528
Notice
: A non well formed numeric value encountered in
/var/www/wp-content/themes/Avada/includes/class-avada-layout.php
on line
528
Notice
: A non well formed numeric value encountered in
/var/www/wp-content/themes/Avada/includes/class-avada-layout.php
on line
528
Notice
: A non well formed numeric value encountered in
/var/www/wp-content/themes/Avada/includes/class-avada-layout.php
on line
528
Tim Leary
Morning Show Host • Comedian • Writer • Performer • Charity Activist
The Many Faces of Tim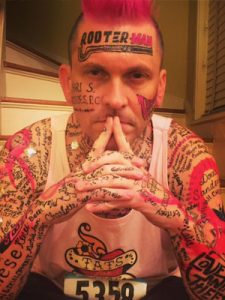 The Charity Activist
Tats for TaTas 3 — With 800 names and logos tattooed on him, Tim ran the Savannah River Bridge Run's "Double Pump"

Raised over $16,000 for The Nancy N. and JC Lewis (Breast) Cancer and Research Pavilion at St. Joseph's Candler Hospital

Clean Up Columbia — assisted in a one-day effort to collect cleaning supplies and water for the victims of the devastating flood of 2015 in Columbia, SC

Walk a Mile in Her Shoes — Tim Leary put on 4-inch women's high-heeled shoes and walked one mile around Forsyth Park to benefit The Rape Crisis Center

Tunnel 2 Towers 5k — Tim ran with first responders from all over the Low Country and Southeast Georgia in honor of those who laid down their lives on 9/11.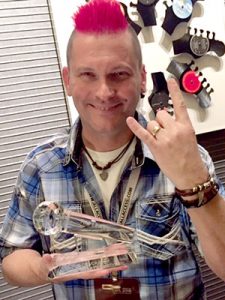 The Award Winner
2016 CRS Personality of the Year Award (Small Market)

2016 GABBY (Georgia Assoc. of Broadcasters) Merit Award Best On-Air Personality Division A Radio

2016 Best Morning Radio Show in Savannah, Connect Savannah

2015 Award of Merit Best Radio Show, South Carolina Broadcasters Association

2014 Best Morning Radio Show in Savannah, Connect Savannah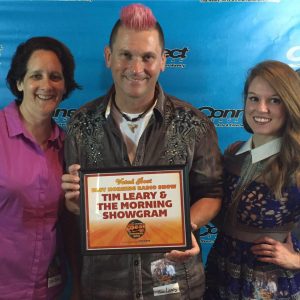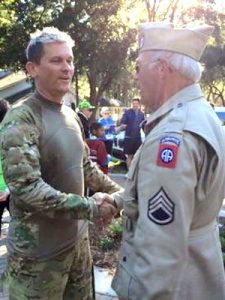 The Troop Supporter
Run for the Brave 5k, Two Consecutive Years

Tim Leary put on more than 70lbs. of full battle gear and ran the charity 5k to benefit Operation Homefront.

He led off the race of 275+ runners.

"I want to be able to show a glimpse of what our men and women serving go through."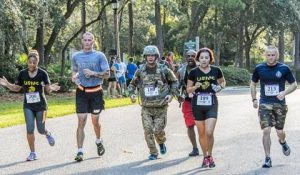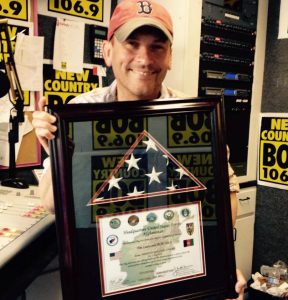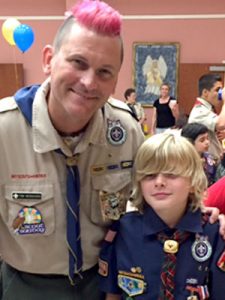 The Boy Scout
Lifetime of Scouting

Trained/certified Den Leader for the BSA, Pack 7

Messenger of Peace Award for Community Work

Two National Scout Leader's Gold Knots

Leading his son Jonah, and 16 other Cub Scouts towards their Weblo rank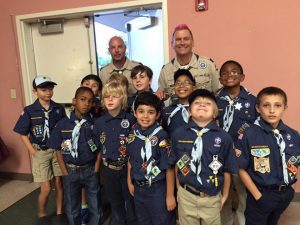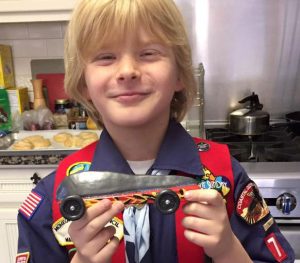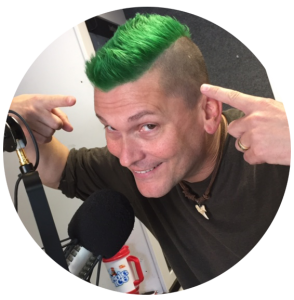 Tim Leary
Tim is host of BOB 106.9 Savannah's morning show, Tim Leary and the Morning Showgram. Tim brings years of entertainment experience in comedy performance and writing from some of the most prestigious venues in the country.
Tim is also a stand-up comedian, performing for hundreds of clubs, colleges and corporations.  His credits include being a regular for Catch A Rising Star clubs, along with appearances at The Comedy Connection in Boston, Zanies and The Improv in Chicago, and The Comedy Store and Laugh Factory in Los Angeles.  His sold out college concerts include campuses like Dartmouth University, the University of Illinois, and the University of Southern California.
Tim Leary & The Morning Showgram
Weekday Mornings 5:30a-10:00a • BOB 106.9 FM-WUBB • Savannah/Hilton Head
Originally from the Boston area, Tim has been mornings at BOB 106.9fm Savannah, Hilton Head (Alpha Media) for 5 years, and has been doing country morning radio for a decade. 2016 was a banner year for the Tim and the show, winning CRS Small Market Personality of the Year, a finalist for Radio Show of the Year and Personality of the Year for the South Carolina Broadcasters Association.
Press play to check out the demo…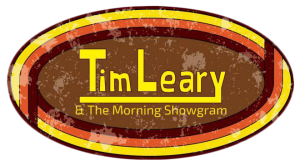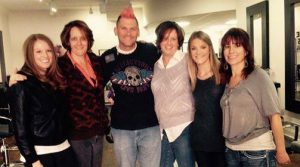 20Twenty Country Countdown
The First Country Countdown for the Next Decade
Tim is also the host of the nationally syndicated 20Twenty Country Countdown (United Stations Networks). He has daily listeners from across the country, as his show has been on stations such as WGAR 99.5 FM/Cleveland, "Cat Country 98.1" WCTK/Providence, and "Cub Country 94-5" KUUB/Reno. 
By stacking TWO Top 20 recaps back to back—the songs with the most Radio Airplay and the songs that are trending across new media—affiliates and listeners get their favorite songs on the air more often (just like REAL rotations).
And stations get the street cred of being in touch with web-based, on-demand listening habits.
Press play to check out the demo…
Tim Knows Improv
Along with numerous theatrical credits in both Chicago and Boston, Tim is also a professional improv comedian and graduate of both The Second City in Chicago, and The ACME Theater in Los Angeles.  Tim was also a resident mainstage member and eventual co-owner of the international improv troupe Theatersports/Chicago cast.
While in Los Angeles, Tim was a writer/performer with Warner Bros. Studios, Cartoon Network, and FOX.  (*You may remember him as one of "The Alley McBeal Guys"…three guys that would appear on the TV promo for the show, each week having different jobs, that somehow related to the upcoming episode.  Each spot was completely improvised from location, to wardrobes, to scripts.)  Tim is the co-creator and writer of several award winning TV pilots.  (Awarded by N.A.T.P.E. [National Association of Television Producers and Executives])